Demographics of The Precious Metals Market


The vast majority of people who invest in precious metals like silver bullion and gold bars are men—over 90% in fact, according to our recent survey. That was a bit of a surprise actually. We figured that the majority would be men, but were surprised by the high percentages.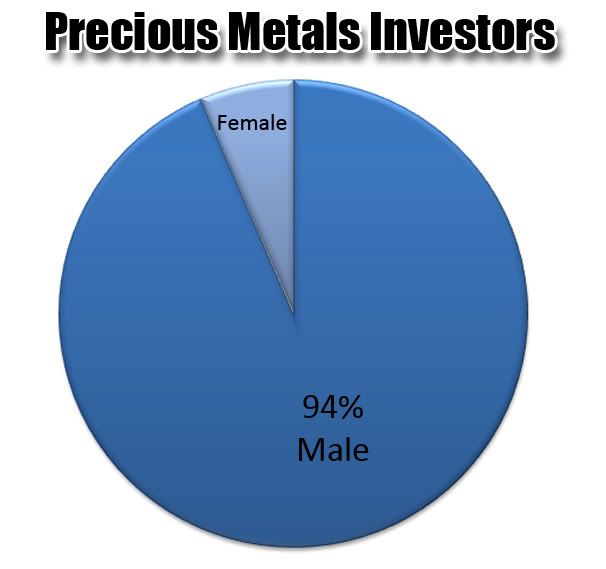 Another interesting point from the survey was the age range of our customers. It could be an common assumption that the more mature generations would be concerned with the current economic state, while the younger generations focus on XBOX, plasma tv's and iPhone 3G. However, we found out that there is a strong showing of concerned people in the younger generations as well.

All generations had a significant showing – obviously demonstrating a common opinion toward investing in silver bullion, gold coins and rare US coins as a trusted way to protect wealth and avoid economic losses from other forms of investment.

Economic Motivations Prevail

This came as a comforting relief actually – it would appear that our nation's younger men are just as concerned with the current economics as their fathers and grandfathers. Regardless of position, wealth, power or age, it would appear that at least some Americans are tuned into the declining dollar, the "real cause" of inflation and how to protect their assets from this economic drain.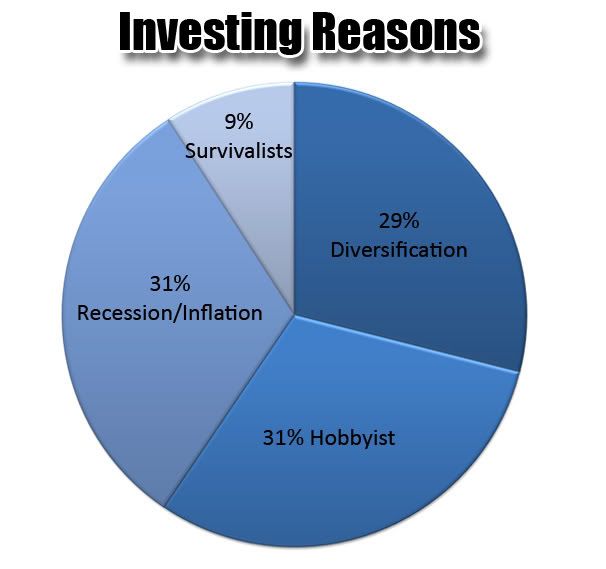 As to the motivators behind the interest in precious metals…Our survey indicated that roughly 75% of people are looking to either diversify their investments, protect their assets from recession or inflation. Numismatists and collectors made up the rest of the showing.

Perhaps not so surprising, there is a strong leaning towards economic factors behind the interest in precious metals. People may be coming from different stages life, but all seem to be in a similar mindset regarding current economic conditions resulting from wanton production of currency by the Fed, the failings of an inflated real estate market and subsequent losses on the stock market.

So far, findings of our survey are just the tip of the iceberg, if you will. There's plenty more to report, and we wouldn't leave you hanging like that, so be watching for the rest of the story on future posts.

Take minute to let us know what you think. We always value your input, so please feel free to comment, rate this post or link to this post in your own blog. Sharing is fun – and benefits everyone in the community.